March 3 - 12 marks the fifth weeklong trek area residents will be making to Haiti. Their threefold mission will include mercy, service and evangelism. Along with people from Orange City and Hull, the area delegates traveling to Caiman, Haiti, will include Christi Gabhart, Karmen Brown, Dawn Vanden Berg, Paul Rekow, Heather Brown and Sharon Berkenpas. The group will take part in several work projects, such as helping to pour cement floors in area homes, working to keep sanitary living conditions among the area's "poorest of the poor" and realizing a cistern project currently under way.
A mental picture to share along with some digital pictures
Posted Monday, March 15, 2010, at 4:32 PM
Bonswa one last time after our stay in Haiti. I have been thinking about one of the most amazing sights stuck in my mind this past week. When the sky is clear at night in Haiti, the stars in the sky are unbelievable. One night we were out star gazing, the stars were shining layer upon layer deep into the sky. All I could think of was this verse, Psalm 8:3, in The Message translation:
"I look up at your macro-skies, dark and enormous, Your handmade sky-jewelry, moon and stars mounted in their settings."
The sky was FILLED with Sky-jewelry!!! Just imagine!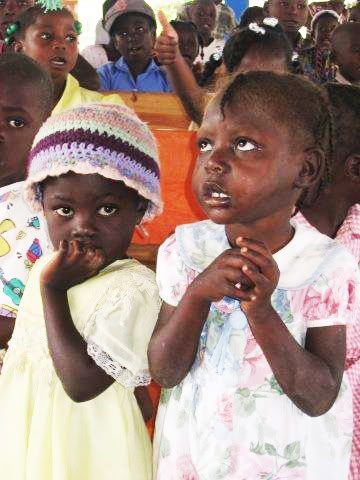 Children with tremendous needs.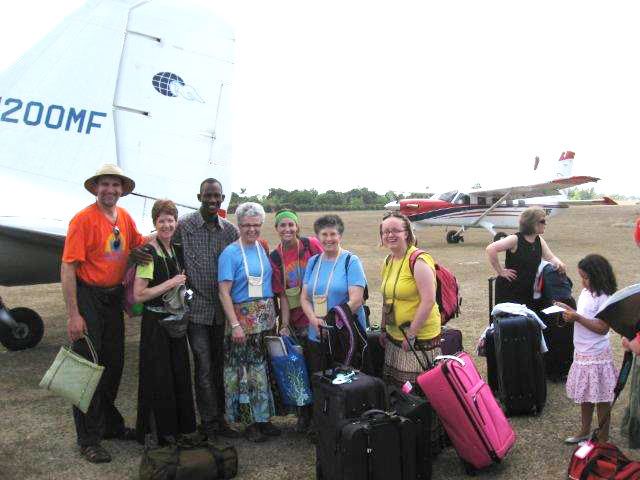 Our Spencer group ready to board the MFI plane to head back to the US.
We encountered this beautiful woman along the roadside on our way to church.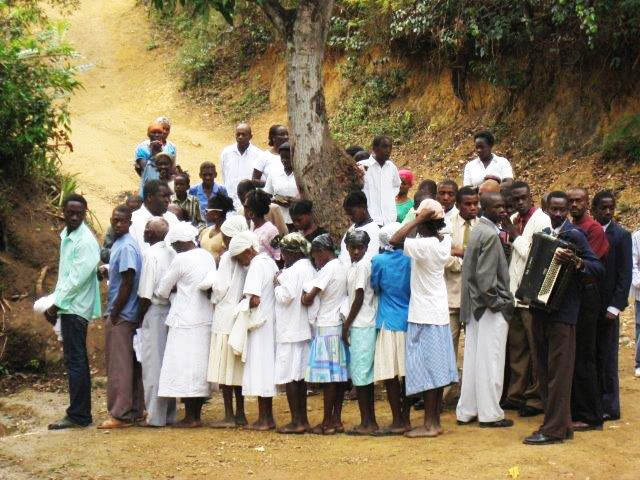 These people are ready to be baptized, the men's choir is singing.
This is JeanJean (pronounced JohnJohn) starting the baptism service.
These ladies were merchants at the market.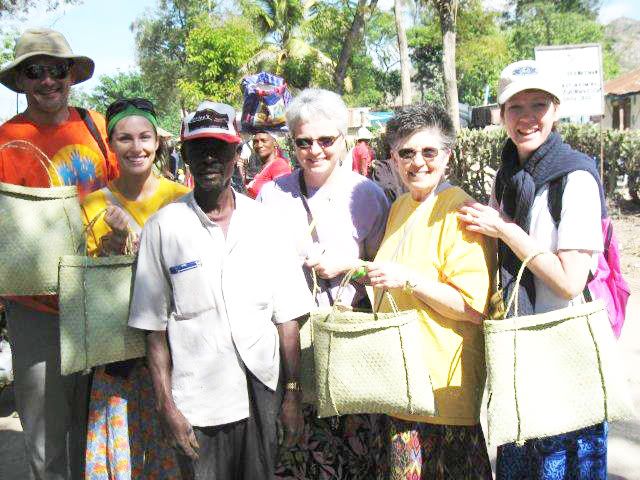 Our 'reusable shopping bags' from the market, with the man who made them.
Thank you again for being part of this trip through your prayers. Christi
Respond to this blog
Posting a comment requires free registration: